The crew sourcing and production management platform
Connecting Crew
with opportunity
in production
For Freelancers & Vendors
Get booked
On Productions
By Top Companies
Build your online portfolio, get credited on projects, and get booked on quality productions.
Booking for De Republica with client Nike
$5k — $16k 3 Day Shoot
The modern workflow for freelancers in production – better manage your calendar and fill your schedule with Crews.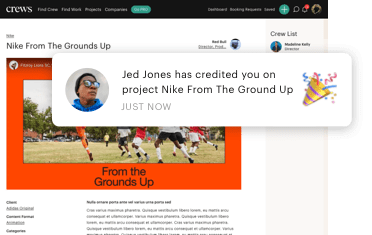 Build Your Online Portfolio
Build your online portfolio, upload projects and credit your fellow crew members in order to build your network and attract more bookings.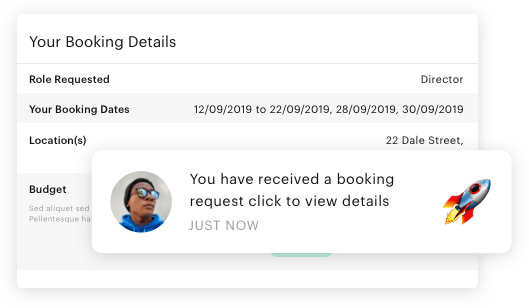 Receive Bookings
Receive booking requests from producers, brands and production companies. View all of the details instantly - hold status, production brief, budget, list of crew invited and many more.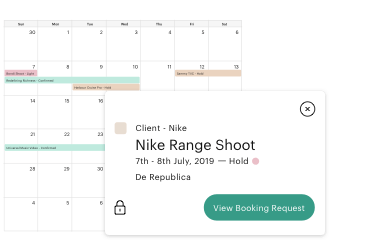 Manage Your Calendar
All Crews booking requests are instantly added to your calendar view, easily add booking requests from outside Crews or sync your calendar to Google Calendar.
Powerful Tools For Evolving Production Workflows
Manage your
production with
cutting edge tools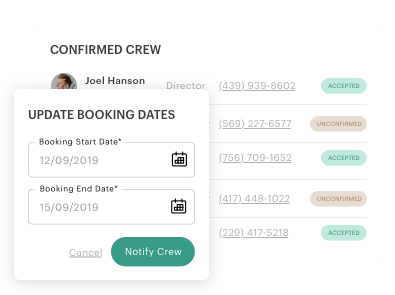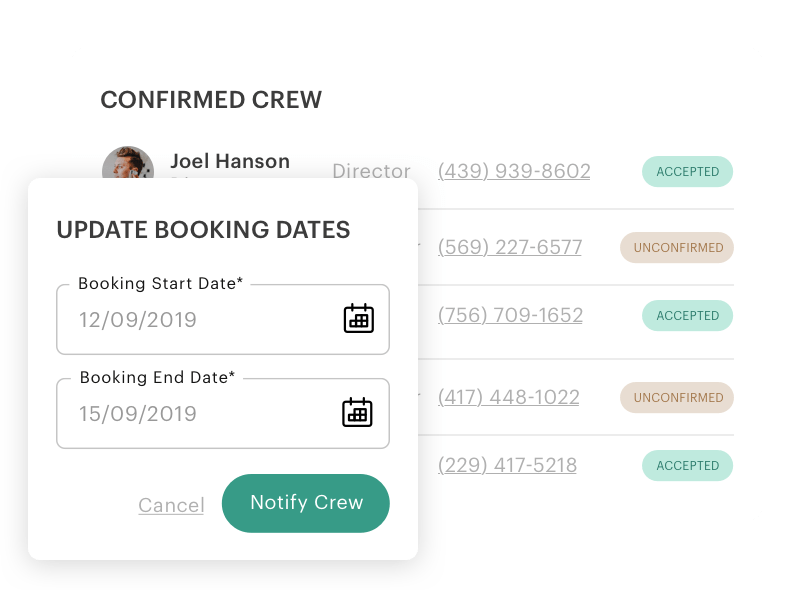 Manage Crew Bookings
Manage your bookings more efficiently. Instantly inform crew of changes to schedules, or booking status.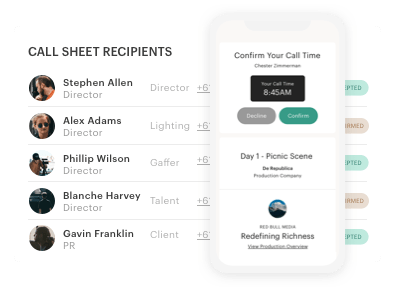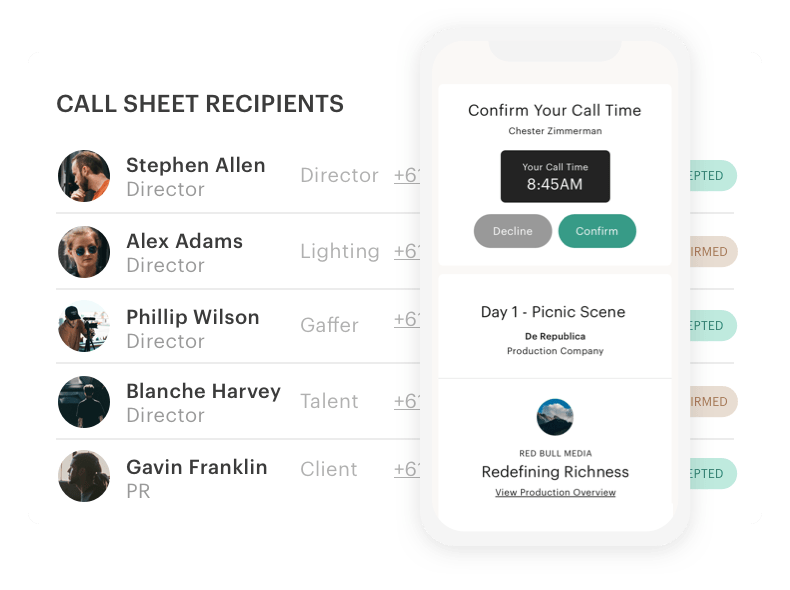 Send Call Sheets
Create and send unlimited mobile friendly call sheets to crew, talent and client containing detailed information and links to important documents.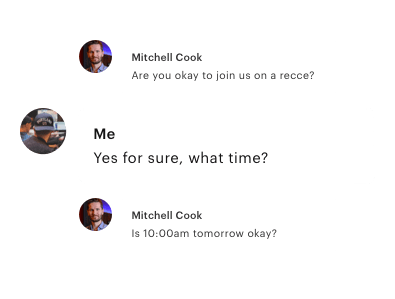 Live Chat
Smoother crew member communication all in a central shared location with Crews live chat.
Check out the Crews blog for industry tips, news and expert interviews.
View All Articles
Join The crews
community today
Whether you're looking for quality video production gigs, or talented video production crew – you need Crews.