"One day I'm talking about how many croutons are in a cup of continental soup. The next day I could be building an enormous set, blowing stuff up or rolling cars."
It's the undisputed nature of the film industry; no two days are the same. Three decades ago, it's this very notion that hooked production designer Aaron Crothers.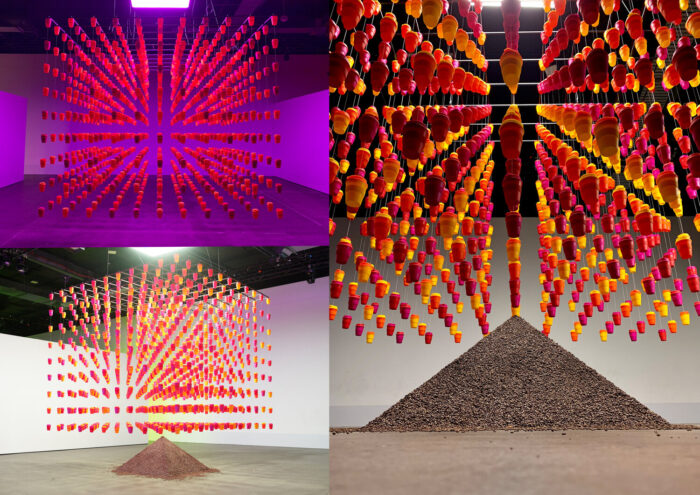 As experienced as he is humble, Crothers catapulted into the film industry, cutting his teeth as a prop maker on a few big-name films. You might have heard of them – The Matrix? Star Wars?
Yeah, that's what we're thinking – what a place to start.
"One of the first films I worked on, Dark City, with director Alex Proyas, was set in a fantasy world. As well as building miniatures to represent the city, the art department built an entire city block of period style buildings. We then redressed the facades and tanked that street to turn it into a canal. Dark City was the biggest film that had been shot at that time in Australia, and I was part of that art department."
"Collaboration is key. In a perfect world, I'm in a creative triangle with the director and DOP."
From there, Aaron worked on the Matrix seeing Geoff Darrow, an American comic book artist who storyboarded the entire film with concept illustrations. "Seeing those illustrations interpreted and brought to life was pretty amazing."
Long-form film was the perfect training ground for Aaron, these big projects exposed him to a myriad of different people's approaches and ideas. "Collaboration is key. In a perfect world, I'm in a creative triangle with the director and DOP."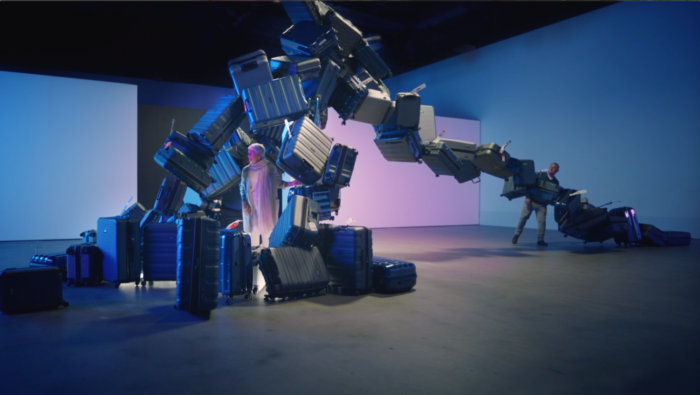 When it comes to the role itself, production design is about being resourceful, practical, and fiercely creative. It's ultimately up to the production designer to bring the director's vision to life.
"Production designers need to be involved as early as possible, that way they can be part of major creative decisions which have aesthetic and financial implications." Production design is about being able to logistically implement creative elements that work both in the budgets and timeframes. The work of the art department really hinges on logistics.
Speaking of logistics – naturally, our next question for Crothers: in-camera or in post?
"I'm a fan of doing everything in camera and then complementing in post rather than building a whole post environment." There's an art to leaning into locations and harnessing what they offer.
"If you can source key props or find locations and work backwards, the result is more production value on screen."
An anecdote to back up his thinking, Crothers references a recent TVC he worked on for Foxtel featuring Chris Hemsworth. One of the scenes was to recreate a Downton Abbey style set, "the director wanted to do the whole set in post, but I went out and found a period fireplace and drew that into the set drawing. Because I knew that was something I could get my hands on rather than having to build".
Moral of the story? "If you can source key props or find locations and work backwards, the result is more production value on screen."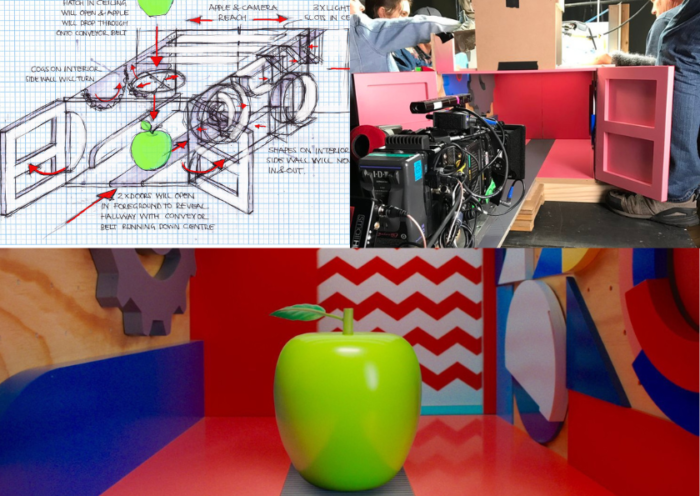 That said, Crothers recognises that post is far more sophisticated now than it was thirty years ago. He admits that nowadays, the real magic often happens when you leverage both. In a German hardware commercial for Hornbeck, Crothers and the crew used elements of both, building miniatures that were composited in post.
What would he tell his younger self? You've got to be willing to take risks.
"I did a project recently, a Red Rock Deli ad. They wanted to build this long hallway which was like being inside honeycomb. So, I designed a false perspective set where the set descended in scale so it looked a lot longer than what it was. I don't think the director and producer really believed it would work. It was a conceptual approach I did for a budget reason. And it worked. It only needed to work for a second and a half for a television commercial to be shot. Nonetheless, I could see that the producer was pleasantly surprised that it worked. They would have preferred to do it in post to alleviate the risk, but it was 100% in-camera, and it worked."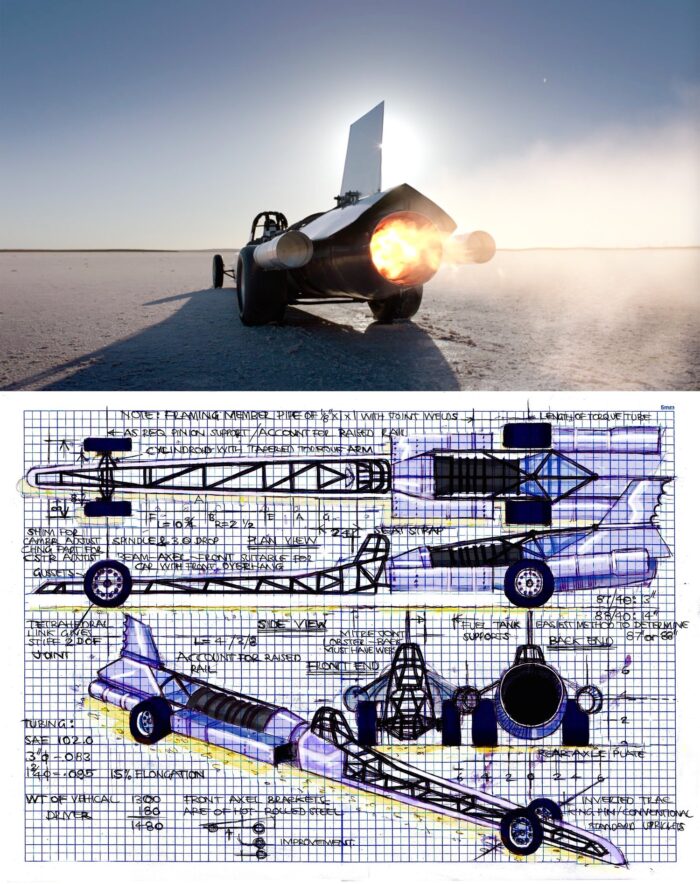 In terms of his dream gig? Something where he can really unleash his imagination.
"Probably a space film where you get to create everything from scratch. As a production designer, you really want to bring your own aesthetic to something – there's a lot of creativity involved in that".

-By Bella Yates

You can check out more of Aaron's incredible work here.