At Crews, in addition to creating a more seamless way of working with each other across the production industry, we're on a mission to build a global community of the world's top filmmakers and vendors. In other words, we're fostering a top-notch network comprising nothing less than the cream of the crop.
Crediting is how we get there – and this is where you come in.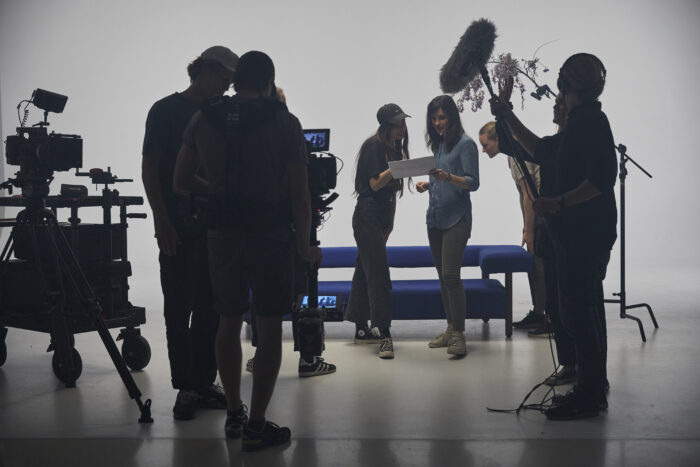 But first, what is crediting?
Crediting works a little like tagging on facebook or instagram. When uploading projects to your profile, you'll have the option to credit other relevant crew/creatives who worked alongside you on the project. If you're yet to upload a project and want a little help with the process, check out this handy step-by-step help doc here: https://help.crews.co/article/how-to-add-a-project/

Once you've input your crediting deets into Crews, any relevant crew you've credited are then sent an email notification letting them know they've been credited. Once they've been successfully vetted, they'll then have the opportunity to create their profile on the platform and reap the benefits of Crews.
Basically, it's an invitation into joining the Crews inner circle – and just a reminder, creating a profile is (and always will be) free!

You can also credit yourself on multiple projects uploaded by other Crews members, which will then make those projects visible on your own profile.
Why is it important?
Crediting is a powerful feature of the Crews platform because not only does it ensure visibility to all contributors, and help continue to grow our thriving community, it also ensures the Crews network remains made up of high caliber creators – like you.

We're really proud of the network we've built so far – we're firm believers that quality attracts quality, and while our network is relatively young, together, we've already attracted the attention of some of the country's top brands and agencies, looking to book and connect with crew.
But that's not all, folks!
Crediting also saves you time and amps up your visibility – by crediting yourself to existing projects your fellow peers have uploaded, those projects will then automatically integrate into your own profile, and instantly make you more discoverable to brands and bookers crewing jobs.

Want to know more ways you can maximise success on Crews? Check out How to Get The Most Out Of Crew for Creators