Crews is changing the game when it comes to booking and managing gigs in the video production biz. Gone are the days when you'd have to juggle your bookings and enquiries across a multitude of emails and phone calls from producers, agencies and brands, or waste time canvassing for work by dusting off the old contact book. Finally there's a central place for both creatives like yourself, and the people who wanna book you to work together and run productions seamlessly.

Whether you're new to the platform, have been using it for some time, or are somewhere in between, we share our top tips on how to get the most out of Crews.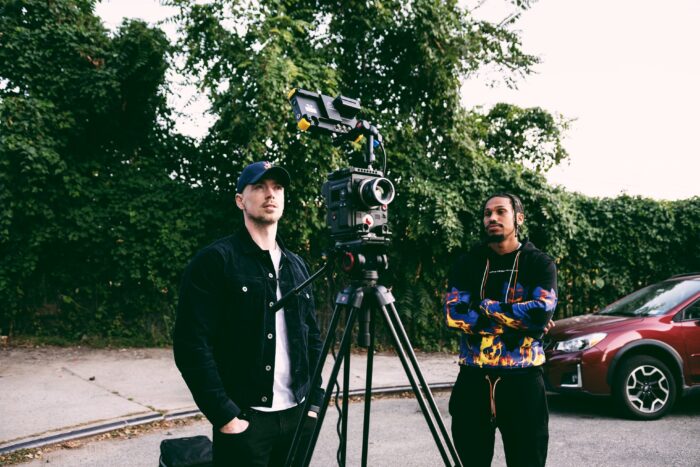 Pimp your profile
To stand out from the pack and attract quality gigs, you've gotta ensure your profile is tip-top, and shows you in the best light. The good news is, we make it super easy (and painless).
Once your profile is fully filled in, including profile pic and bio, set a feature project on your profile to hero a recent noteworthy production you or your company has been a part of. Then go ahead and add in skills, awards, past clients and work history, as all of this additional info will not only help you to stand out, but it'll also save time in selling yourself to all future producers/job prospects. Finally, be sure to load up all your projects as your profile will then become your central CV for all potential work, so it's best to keep it up to date – and we've made the process much quicker and easier than updating a personal website, and much cheaper than paying someone else to showcase your work on your behalf.

With Crews, you can also claim credits on projects quickly and easily. If you come across a fellow crew member or someone you've worked for/with who has uploaded a project you were part of. Simply click 'Credit crew member' and add in your details using the drop down menu to instantly become associated with that work. Easy as that.
Networking made painless
Crews will pretty much act as your own personal assistant when it comes to promoting yourself within the industry. Build it (your profile) and they will come, as the saying goes. Your profile will be easily searchable by industry heavyweights, and the platform does most of the heavy lifting for you in terms of saving a lot of back and forth when it comes to comms.

But rather than take a set and forget approach, you can boost your job opps significantly by taking matters into your own hands (with only a little extra effort). Via your dashboard, you'll be able browse and connect with other video production professionals and producers and agencies doing the hiring (no cheesy after-hours industry mingling events necessary). Simply click the 'connect with professionals' button, search by job title and connect away till your heart's content.
Score quality gigs
Of course, simply having a profile on Crews means you're automatically available and ripe for the picking by anyone hiring crew. But to get the most out of the platform, we encourage you to take matters into your own hands by browsing and applying for jobs you like the look of. You can do this via your dashboard and to be honest, is a bit of a no-brainer.
Manage jobs with ease
From the dashboard, you'll also be able to see and respond to your booking requests, and directly manage your calendar availability, and be instantly notified of any changes to jobs you've been put on hold for/booked for (without fielding copious amounts of phone calls or emails from producers).

Speaking of which, another total game-changer is our inbuilt chat function, allowing you to quickly and easily chat with producers and other crew members across your production in an instant, without needing to call or email. Everything is right there and logged on the platform, making information transfer a breeze.
Final word
Crews is all about making crew life easier, by removing all the admin involved with booking, managing and maintaining quality gigs. But all of this barely scratches the surface – and to be honest, we're only just getting started. We encourage you to navigate around the site, and feel free to hit us up directly if you need any help or would like us to walk you through any of the features. We're here to help you get the most out of the platform.